Unique pieces from our cutting workshop
As one of the rarest gems, Sugilite has been our favourite for many years.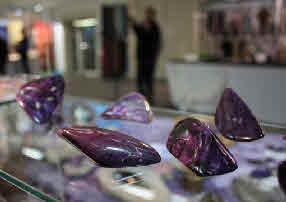 Sugilite is a unique and fascinating stone. As well as rough and carved, it is highly sought after by collectors and stone lovers.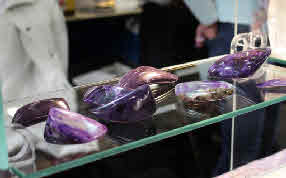 In our in-house grinding workshop, especially high-quality pieces are refined to bring the stone into its most beautiful form.
Have a look in our shop.